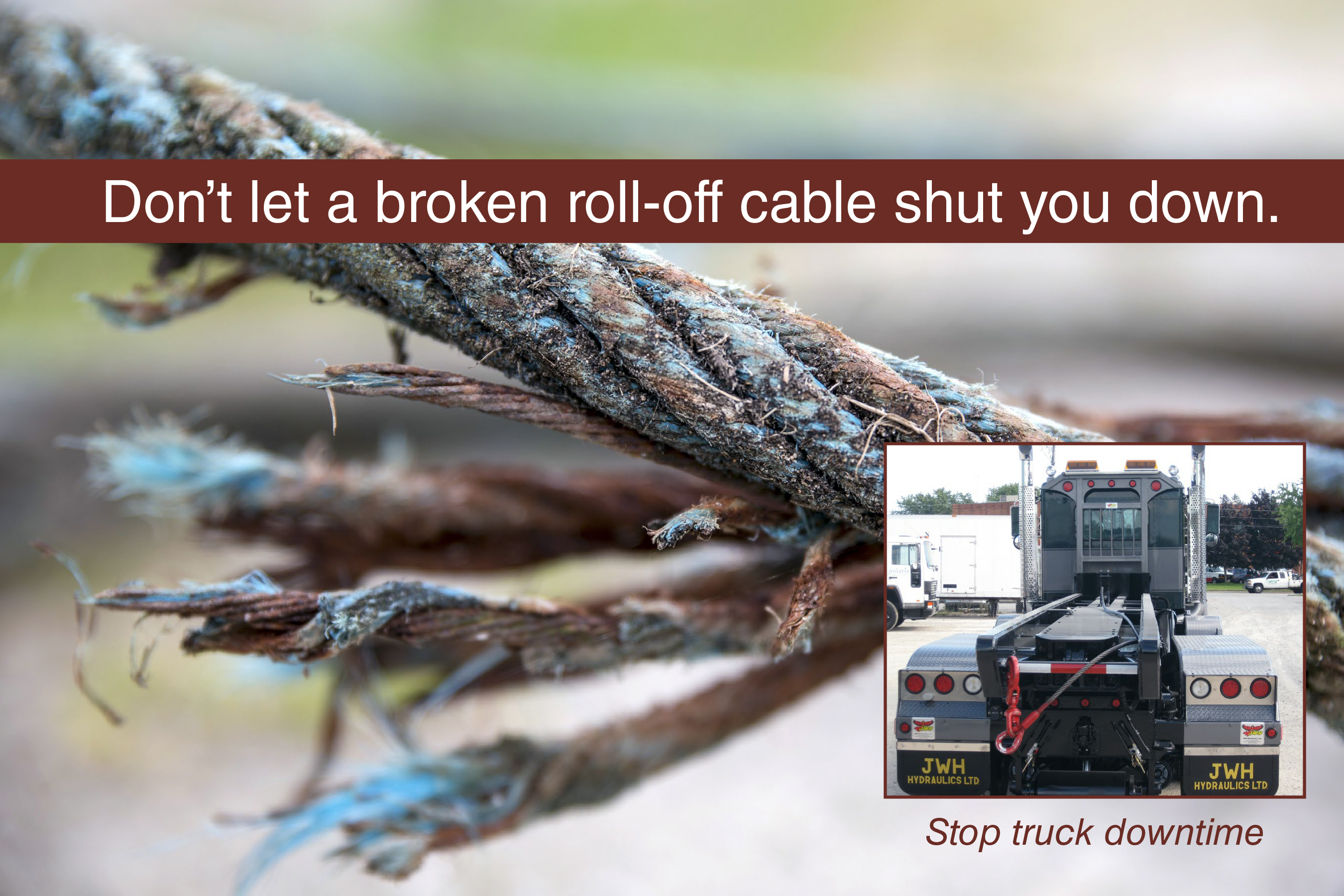 A broken cable can lead to downtime for your trucks—and that means unhappy customers and bad news for your bottom line.
A local—and quick—solution
The experts at Sharrow Lifting Products can help you today. With an extensive inventory of replacement cables and parts, you can get your replacement parts fast—and get your truck back in service without expensive delays.
Get your parts fast
Sharrow is known for the expertise we offer, making sure you always get the correct part for your application. We work with waste haulers and carry:
Roll off assemblies

78- and 80-foot lengths as well as custom lengths
Optional 10-foot lead available

Roll off hooks
Thimbles
Wire rope clips
Esco wedge buttons
Reeving cables with Crosby shur-lok hooks, other hooks available
Ironman wire rope lube
Contact us today to make sure your parts are in stock when you need them!