Sharrow Training Services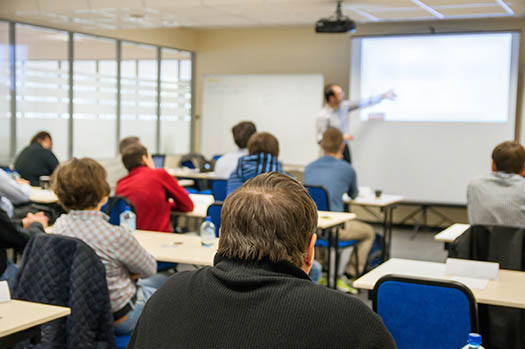 Safety is paramount in the operation of cranes, jibs, and hoists and in the application and usage of rigging/below the hook products. Load securement, cargo control and fall protection are also areas where the right training can prevent injury and economic losses. We offer many options – online, virtual, classroom, and onsite (both with appropriate COVID-19 practices), to meet the needs of our customers. During this time we are focused on providing maximum value with as much flexibility to meet the demands of the current environment as required. While ensuring you meet your internal requirements. Courses may be adapted to include online work at your own pace, vendor supplied rigging instruction, written/practical examinations, hands-on exercises, or individual proficiency instruction. We are here to help you provide and as required establish an appropriate and effective training program for your business. Please contact John Quinn by email for all training questions, upcoming classes, or scheduling training.

We offer courses ranging from 2-hour informational seminars to 40-hour programs covering topics such as:
Overhead O/H Crane Operation
Regulatory requirements / risk management
Basic crane knowledge / principles
Understanding design factor / WLL
Daily crane inspection
Safe operating practices
Dynamic loading
Load control / managing load swing
Hand operated hoists
Rigging Equipment Inspector
Regulatory requirements  / risk management
Understanding design factor / WLL
Daily / frequent inspection of:
Chain slings
Wire rope slings
Synthetic slings
Rigging hardware
Hooks
Lifting device
Basic Rigger / Advanced Rigger
Risk management / lift planning
Load weight
Center of gravity
Effects of angle
Load share
Rigging hitches
Rigging equipment application
Riggers pocket reference
Safe rigging practices
Signal Person Qualification
Regulatory requirements
Competent understanding and application of standard hand signals
Equipment operation and limitations
Crane dynamics
Dynamic loading
Working near power lines
Suspended personnel platform
Safe operating practices
Written & practical exams
Load Securement and Cargo Control
Overview
Terminology & chain grades
U.S. regulations & standards
How to comply
Top 10 cargo securement violations
Cargo tie downs – applications & calculations
Cargo control products & accessories
Inspection procedures
Safe cargo control practices
Fall Protection, confined space, and rescue training
As a supplier of 3M (DBI Sala) and Gorbel Tether-Track, as well as other brands, of fall protection equipment we can facilitate additional training for your team. Contact John Quinn by email or (651) 489-1341.